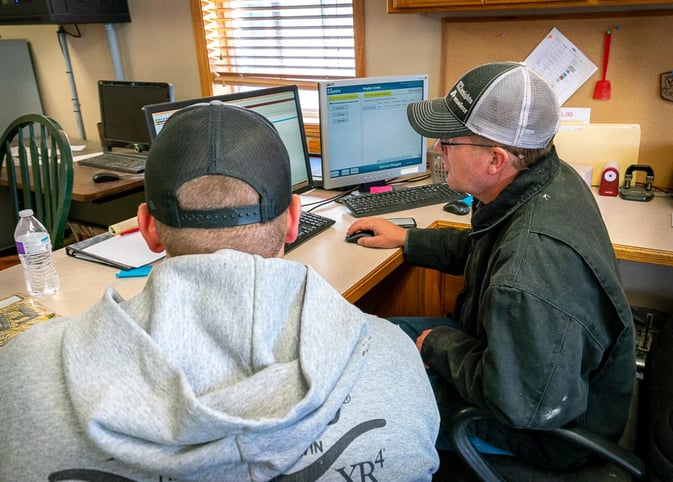 The Ultimate Feed Management Program
Feed management software on a basic level helps owners and managers track feed inventory and rations. EZfeed does that… but EZfeed also provides feeders with a highly accurate and simple way to build and deliver those rations to each pen – and gives them feedback about their performance.
Here are some articles about solving feed management problems:
Trusted by customers worldwide
More Consistency From Feeder to Feeder

"Tracking dry matter intakes on our dairy has enabled us to get more consistent and higher intakes resulting in more milk production and healthier cows. Using the EZfeed program we have more consistent feeding from feeder to feeder"
We Saved $12,000 in a Month

"By reducing feeder error, we saved $12,000.00 in inventory the first month.""
More Efficient and Increased Productivity

"We purchased an EZfeed tablet computer for a new dairy we recently purchased. Since installing the software our feeders have been more efficient and have increased their productivity. This system has also helped us track feed usage and costs, which makes our operation more sustainable and viable."
The Core of Your Feed Operation
EZfeed Desktop is where all your basic feed information is entered into the software. You simply enter your ingredients, rations, and pens - then that information is used by the tablet software so you are ready to feed.
Here's how the software works
1
Enter your feed ingredients, rations, pens, and loads.
2
Your feeders are ready to feed as the information syncs with the tablet software on tablet computers mounted in feed mixers or delivery trucks.
3
Your feeder can build each ration as the scale indicator displays each ingredient name and the weight to be loaded in the order it should be loaded.
4
After loading, the tablet software displays the pens to be fed as well as the amount to be unloaded for each pen.
EZfeed software resolves basic feed management problems
EZfeed addresses consistency, monitoring feed costs, accountability, data management, and data sharing.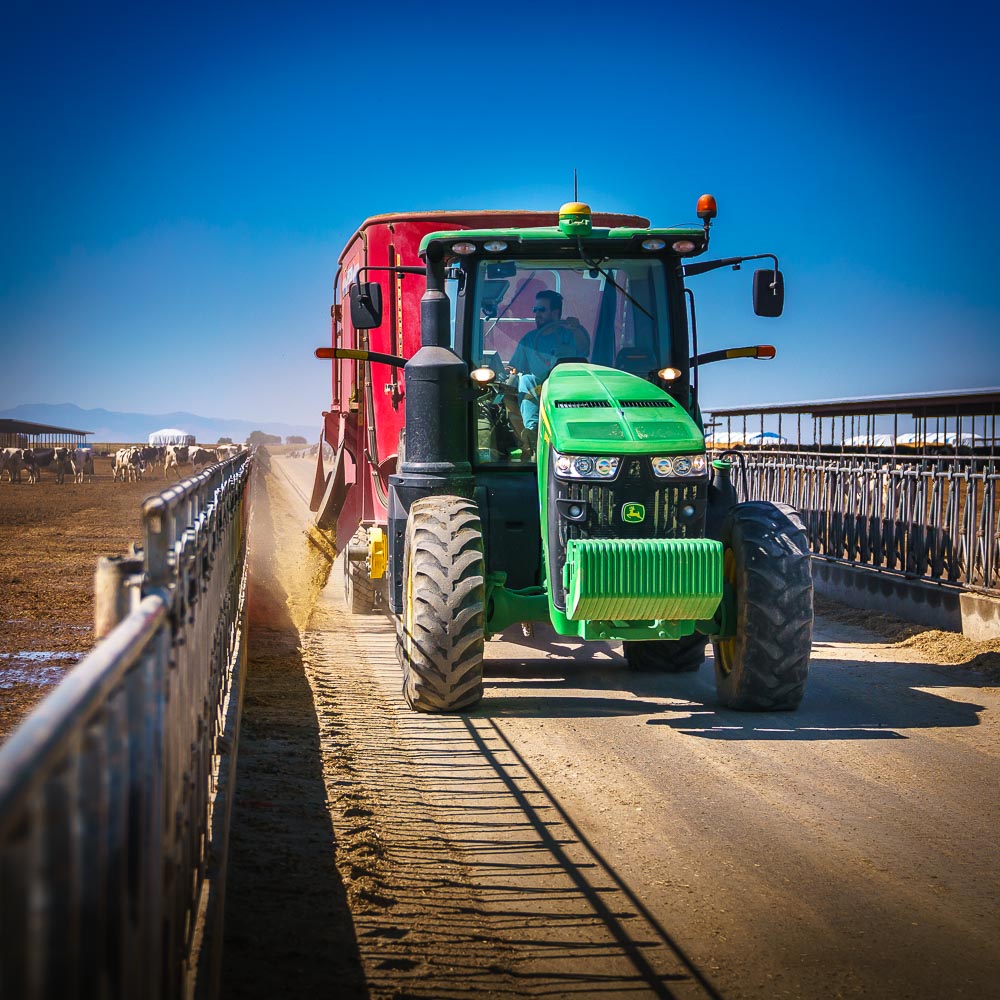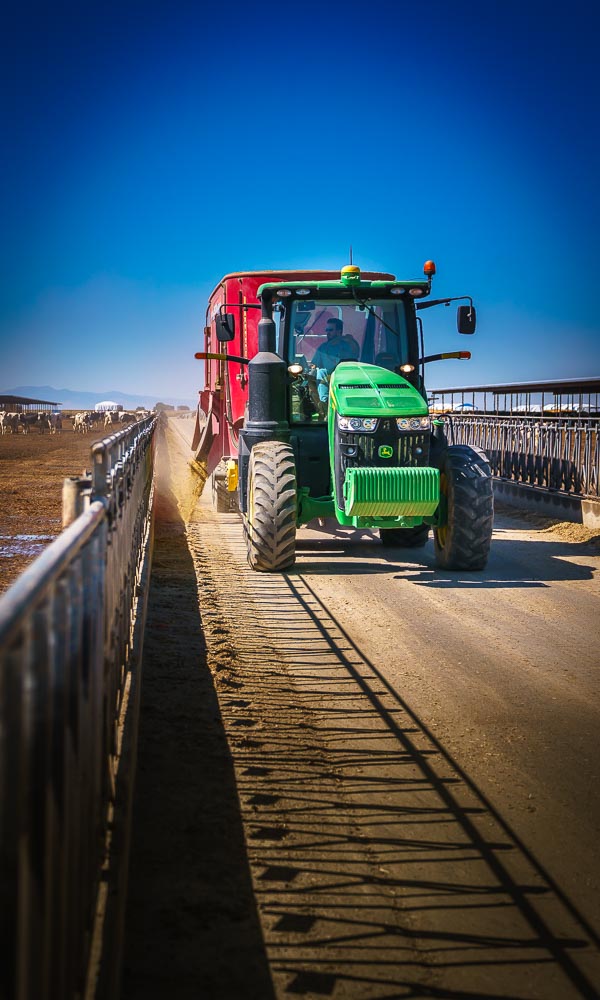 The biggest impact EZfeed software will have on your feeding operation is the improved consistency in feeding, mixing, and delivery:
Overcome one of the greatest obstacles to animal nutrition. Instead of three rations (the nutritionists, the managers, and the one that gets fed), they can become one.

Facilitates consistency between feeders by requiring them to all follow the same procedures.

Provide flexible options for feeding by using pre-defined loads or flex-loads for larger operations to separate feeding responsibilities.

Easily handle refusal/pushout to inform feed managers so they can make accurate bunk adjustments.

Provide historical feeding information to allow feeders and managers to make educated decisions and bunk adjustments.

Correct ingredient dry matters in a timely and accurate manner.

Enable your feeders by providing immediate performance feedback – which will result in an increase in performance and increased job satisfaction.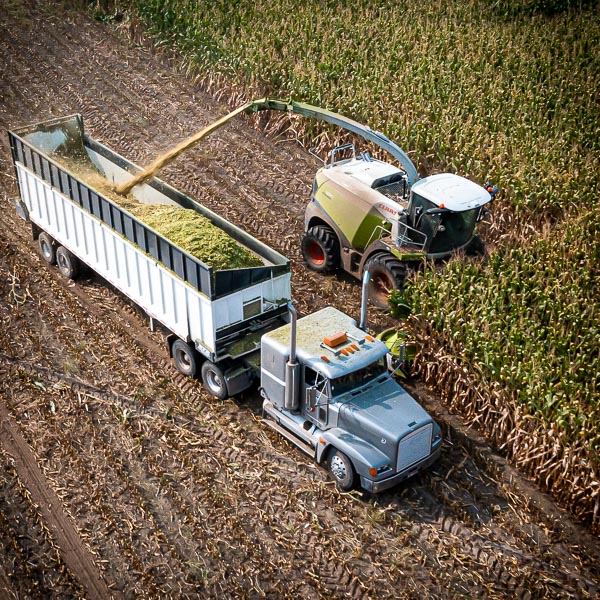 Monitor Feed Costs and Milk Production
With such tremendous costs associated with feed inventories, it's vital to know how not only how much is on-hand… but how much is being used and how it's being used (especially how it's being eaten). EZfeed software will help you monitor dry matter intakes to be consistent with how the rations were formulated.
Ingredients are tracked

on an "As Fed" basis as well as a "Dry Matter" basis. You can track all ingredient values and changes including:

Cost (actual and market or future cost)
Inventory balances, usage, and shrink
Feed contracts
Ingredient deliveries
Sale of inventory
Transfers of inventory between operations
Dry matter

There is no limit to the number of ingredients, pens, rations, premixes, feedings, mixers, or users that can be setup in the software.

Track milk production and components by integrating with herd management software and creameries.

Analyze your operation by using hundreds of included standard reports that cover the basic needs of most operations.

You can create an unlimited number of custom reports to meet the current and future needs of your operation.

You can set reorder limits and the software will automatically flag ingredients that need to be ordered.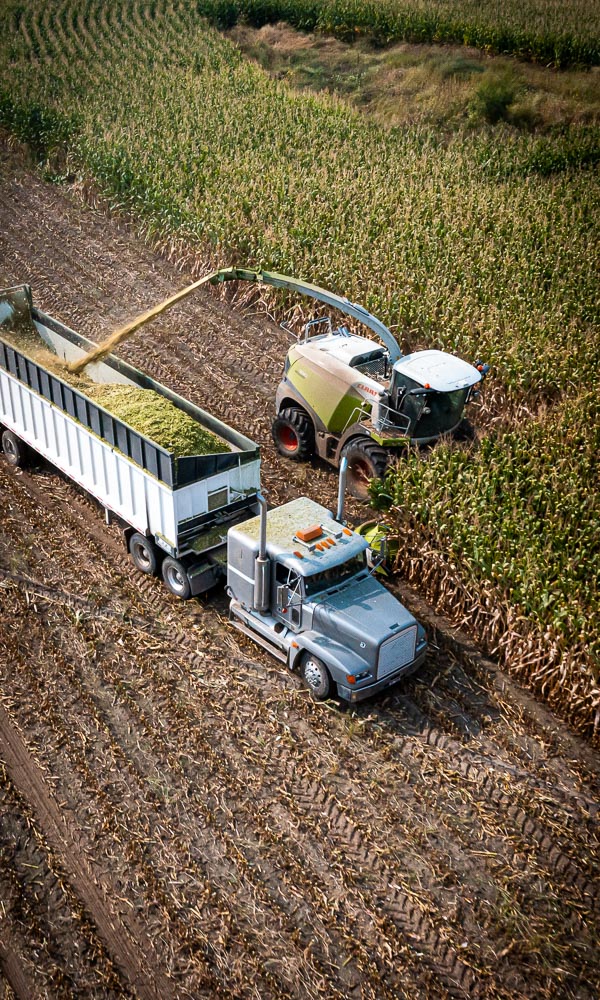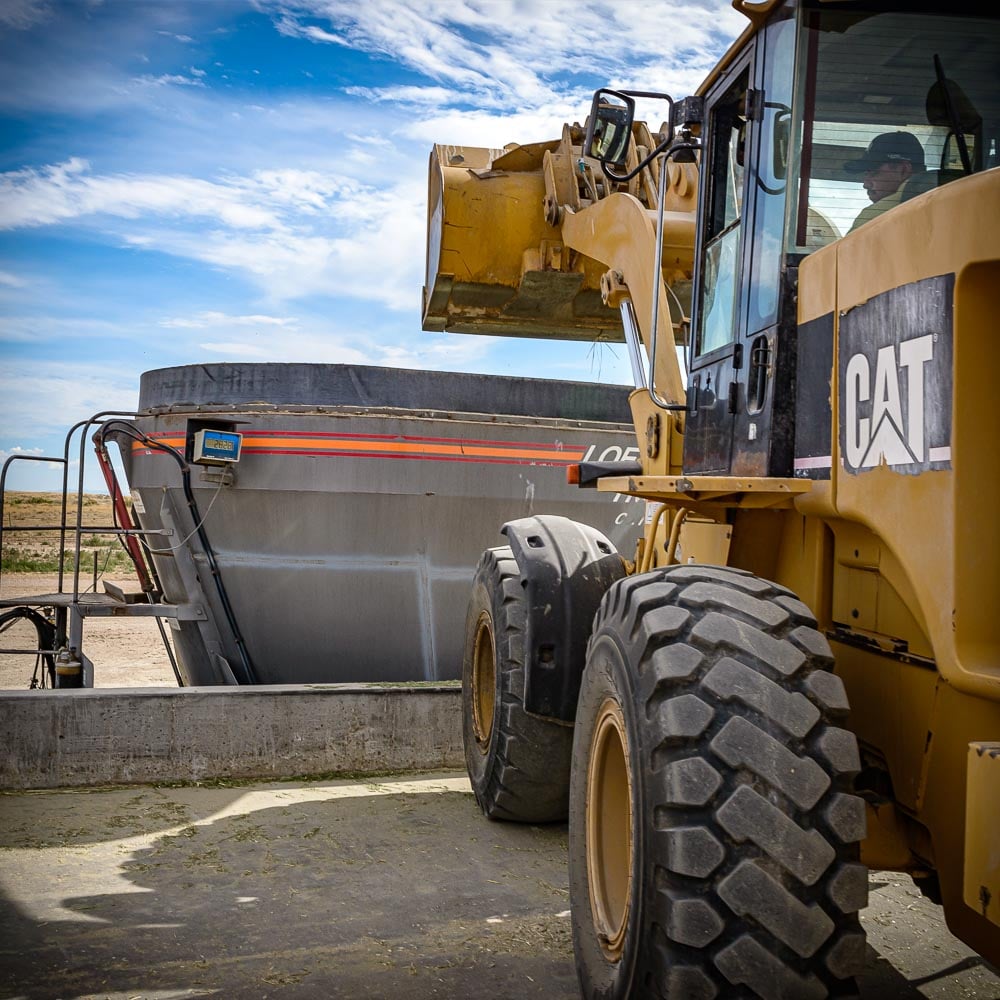 We have found in almost all cases, the feeder really wants to do a good job. When presented with reports that show how accurately they have been loading and unloading, with the addition of a target goal... remarkable improvement is almost always immediate.
Track changes made by who, when, where, and amount.

Monitor loading and unloading accuracy, speed, and flow rates by feeder and mixer.

Scale information is collected and flags any attempts to cheat the system.

Monitor feeding times by pen and by feeder.

Provide immediate feedback to your feeders on their performance so they can improve with each load.
Easily Manage and Share Your Data
Feed management is often a combined effort between consultants, managers, and the people that carry out the day-to-day tasks. Being able to share that information within and also outside of your operation is not only helpful... but necessary!
Reports and graphs can be automatically or manually emailed, printed, or exported.

Data can be imported from herd management software automatically or manually.

Mobile devices provide multiple ways to view and adjust data.

Data and reports can be easily exported to spreadsheets.
Ready to Work Together?
Fill out the form below and we'll email you to set up a time for a phone call. We can discuss your operation and give you a demonstration of how you can integrate EZfeed into your day-to-day tasks.