Maintaining Cow Records
EID Cattle Tags
Easier management for your dairy operation with DHI-Plus.
What is an RFID or an EID tag for cattle?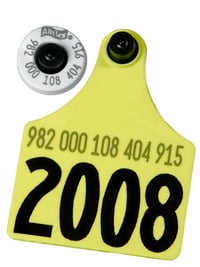 Radio Frequency Identification (RFID) or Electronic Identification (EID) tags are a simple solution for dairy operations that need to identify a lot of cows in a short amount of time.
An EID tag is a small button that contains an embedded microchip that attaches to a regular cattle tag. Each tag and chip have the same unique 15-digit number—one for visual identification and one to use with an electronic reader.
Dairy workers scan the ear tag with a handheld RFID reader that energizes the device and reads the number coded in the microchip. That information is then sent from the reader to a handheld device that holds all the data on each individual cow. The tags are durable, and with proper placement should last the life of the animal.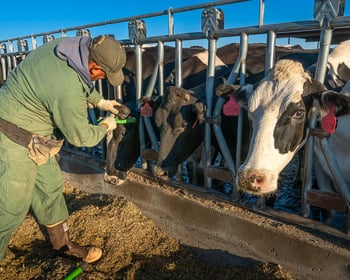 How durable are EID cattle tags?
The EID tag only draws power from the electronic reader in order to transmit the ID number to the reader—this means that you never have to worry about a battery going dead. If applied properly, EID tags have a high retention rate and the need to replace the tags is generally low.
How

does Amelicor use EID cattle tags?
RFID tags are only as good as the software behind them… and that is where we come in. Managing your dairy using DHI-Plus and RFID technology will allow you to:
Access an animal's complete record immediately. After scanning the animal tag, the complete animal record is displayed on your mobile device. The assurance that you are working with the correct animal improves treatment accuracy as well as protocol compliance.
Schedule treatments cow side. After looking up the animal record, DHI-Plus software allows you to quickly perform vet checks, administer shots, record breeding data, and verify that scheduled treatments have been completed. The DHI-Plus software will even give you audio cues on predetermined tasks that need to be completed with each cow. For example: "Skip, Preg Check, LUT, or Need-to-Breed."
Make timely critical decisions. All the information from your handheld device syncs easily with the DHI-Plus desktop and mobile software to allow decisions makers to take care of cow records anywhere and anytime.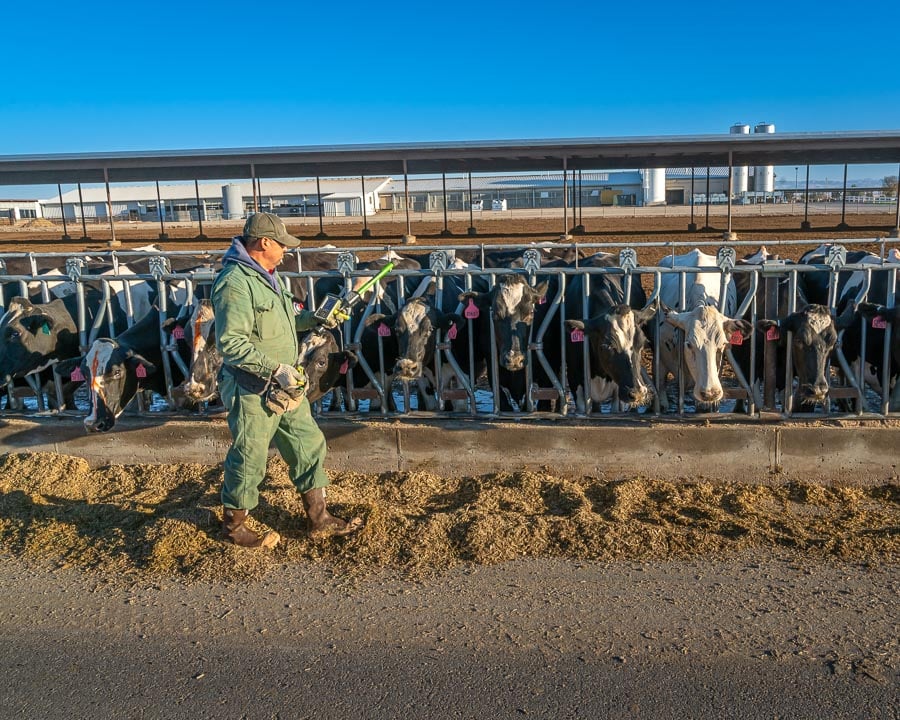 Talk to a Customer Service Representative about EID tags.
By filling out the form, here is what will happen:
We will send you an email with a few specific questions we might have to help us customize our thoughts for your needs.
After we get your response, you will be contacted by one of our customer service representatives.
The representative can show you how EID tags work with DHI-Plus. If you want, they can help you install DHI-Plus so you can try it for a period of time with your own data.
If you want to talk to someone today, use the options on our contact page instead.