Selective Dry Cow Treatment
View a free demo on building a Selective Dry Cow Therapy report with DHI-Plus software.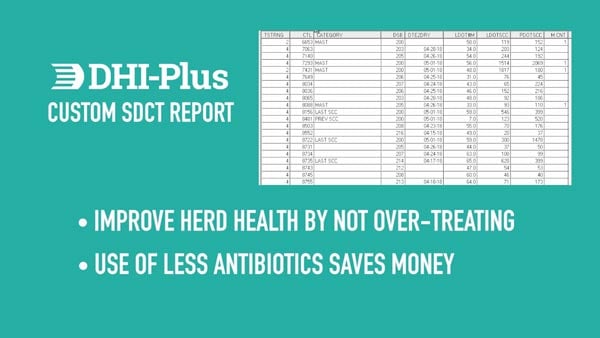 Making the switch to selective dry cow treatment can be a difficult decision but Amelicor is here to make it simple. Fill out the form to watch a free video of how our SDCT reports will help you make educated decisions about which cows to treat.
With Amelicor's comprehensive reporting you can quickly see:
Cows with a case of mastitis during the current lactation
Last SCC tests that were greater than 250,000
Previous SCC tests (second to last) that were greater than 250,000
The last date that a cow produced more than 80 pounds of milk